AFFORDABLE
Starting from $700
EXCLUSIVE
Only you will have your exact rings
QUICK
On average it only takes 2-3 weeks for production
HOW IT WORKS
Describe your idea in words, send a sketch,
send a photo, or choose something from our catalog.
We will take your idea (if there are no photos)
and will email it to you within 48 hours.
We will evaluate the rings based on the sketch or photos
and will put together the price of the rings.
We will draw up a contract for you to sign and email it to you.
After the contract has been signed, you will need to provide 50% payment to begin production.
After the rings are completed we will send you photos and videos showing the work.
Once you are satisfied, you will provide the remaining 50% payment and the rings will be shipped to you. We will take a photo of the shipping slip and send it to you so that you can track your rings all the way to your door!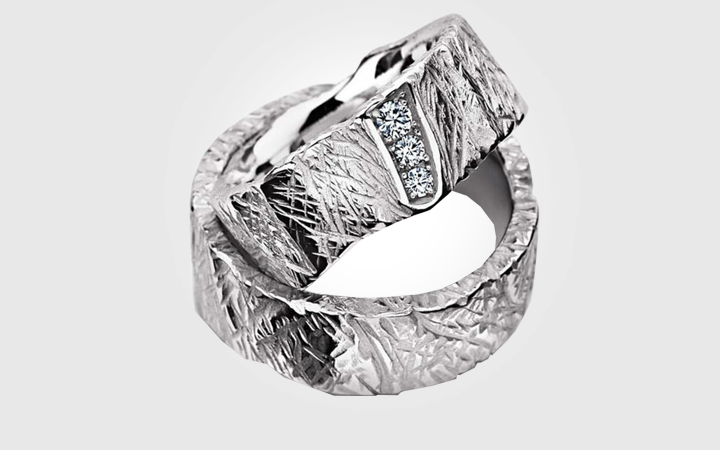 THE FIRST STEP TO A DREAM
Close your eyes and imagine the wedding rings you've always dreamed of. Remember the photographs that you saw, or the rings of friends that so sunk into your soul? Or maybe you represent something completely original and unique? Do you want to feel like a designer and show your creativity? All this is now not just something of dreams, but a reality! We will take you by the hand through the entire fascinating process of creating exclusive wedding rings: from the emergence of an idea and a sketch to the setting of stones in your jewelry.
Want to feel like a creator and not just buy standard rings from the store? Take the first step towards the unique jewelry of your dreams! Order custom-made wedding rings from Moscow and enjoy the result together with your significant other!
Do you like the photos of the wedding rings from our catalog?
Tell us the product code and describe your wishes. You can choose a different metal, add/substitute/remove stones, add an inscription. Let us know how we can customize it for you.
Каталог
CATALOG
Would you like to have custom rings but don't have an original idea for them?
Our master jewelers are always ready to help. We will take a description of you and your style and create something for you, taking into account all of your wishes.
Заказать дизайн колец
SEND US A DESCRIPTION