AFFORDABLE
Starting at $300 for a ring in 14 karat Gold
EXCLUSIVE
Only you will have such a ring
QUICK
On average we have a 2-3 week time for production
HOW IT WORKS
Describe your idea in words, send us a sketch,
a photo, or choose something you like from our catalog.
We draw a sketch and
send it to you by email for approval
We will evaluate the sketch or photos and
determine the cost of the ring
We will send you a contract via email for you to sign.
After it has been signed, you will need to send 50% payment to begin production on the ring.
Once the ring is complete you will receive photos and video of the finished project.
If it meets with your approval, you will make the remaining 50% payment and we will ship the ring to you. You will receive a photo of the shipping slip so that you can track your ring all the way to your door.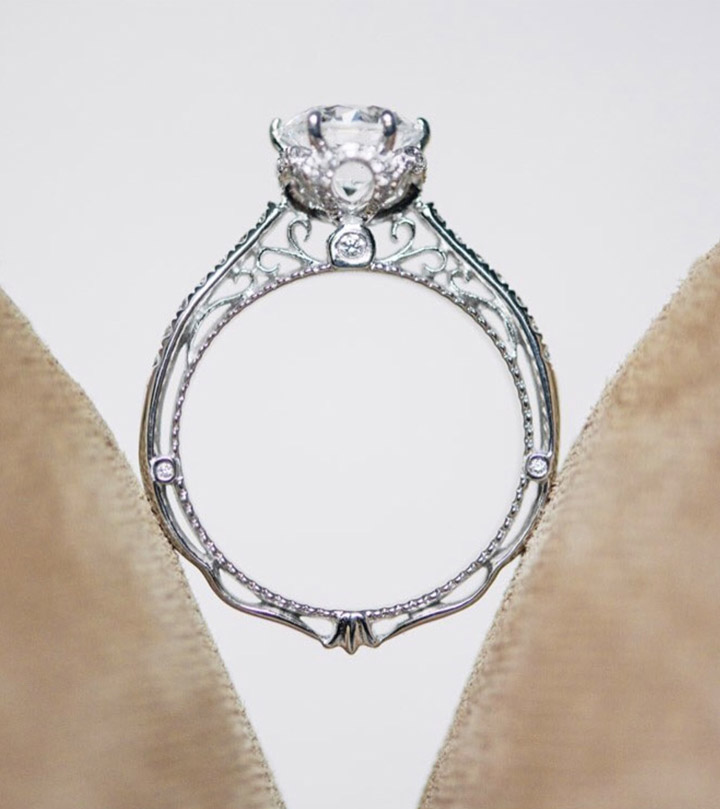 Первый шаг к мечте Вашей девушки
Хотите, чтобы девушка запомнила Ваше предложение навсегда? Всё в Ваших руках! Проявите фантазию при выборе помолвочного кольца, покажите ей, что она достойна большего! Если у Вас нет конкретной идеи дизайна, то мы, с удовольствием, поможем найти решение: предложим наши варианты помолвочного кольца на заказ или нарисуем эскиз. Не бойтесь экспериментировать. Поверьте нашему опыту, девушка это оценит и будет ещё долго рассказывать подругам какой замечательный у неё Мужчина!
Хотите почувствовать себя творцом, а не просто купить стандартное кольцо в магазине? Сделайте первый шаг на пути к уникальному украшению мечты Вашей девушки!
Do you like the photos of the engagement rings from our catalog?
Tell us the product code and describe your wishes. You can choose a different metal, add/substitute/remove stones, add an inscription. Let us know how we can customize it for you.
Каталог
CATALOG
Would you like to have a custom ring but don't have an original idea for them?
Our master jewelers are always ready to help. We will take a description of you and your style and create something for you, taking into account all of your wishes.
Заказать дизайн кольца
SEND US A DESCRIPTION